Hugh Andrew Johnstone Munro
---
1819-85.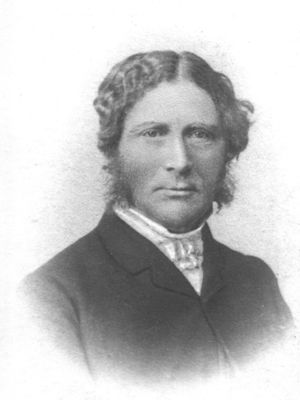 Professor of Latin; Junior Bursar; Proctor.
Munro was the illegitimate son of the owner of a famous collection of pictures, with whom he shared his names. He was born in Elgin and went to Shrewsbury School where Dr Benjamin Hall Kennedy (later of Latin Primer fame) became headmaster; Munro noted the powerful influence of Kennedy's enthusiasm and scholarship on the sixth form. Munro entered Trinity in 1838 as a pensioner, was elected scholar in 1840, and University Craven Scholar in 1841. In 1842 he graduated second classic, and gained the first Chancellor's Medal. He was elected Fellow of Trinity in 1843, and after staying in Paris, Florence, and Berlin, took holy orders and lectured on Classics at Trinity. From then until his death Trinity College was his home, though he made many visits to the continent, and usually spent part of the summer in Scotland.

In his early years as a Lecturer Munro wrote important papers on Aristotle, Lucretius and Horace, and published a text of the Latin poem known as Aetna, following the accidental discovery in the University Library of a much better manuscript than any previously known.

In 1869 a professorship of Latin was founded at Cambridge in honour of Dr Kennedy, and Munro was elected without competition. His lectures did not attract undergraduates but nonetheless he was made a LittD in 1884, received honorary degrees from Oxford (1873), Edinburgh (1872), and Dublin (1882), and in 1882 was president of the Philological Society.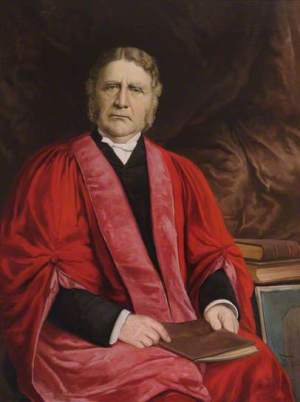 Munro's publications included, besides classical texts and commentaries, articles in the Transactions of the Cambridge Philosophical Society, the Journal of Sacred and Classical Philology, and the Journal of Philology. Criticisms and Elucidations of Catullus - Munro's last book - appeared in 1878. This book contains the strongest evidence of his knowledge and appreciation of literature, both ancient and modern.

Throughout his life Munro enjoyed composing Greek and especially Latin verse, and many specimens may be seen in the Sabrinae Corolla and Arundines Cami. Though all his published Latin verses are translations, he often expressed his own thoughts in this form in private letters or in books given to friends. His verses have been attacked as not Ovidian. Against this Munro defended himself with characteristic vigour in his 'Modern Latin verse' in Macmillan's Magazine (February 1875). The charge is, perhaps, true; but if his verses are not Ovidian, they are certainly Latin. Just before his death he had privately printed a collection of these translations, and gave copies to his friends.

Munro had a high position among British scholars, with an unusual soundness of judgement and a love of great literature, in several languages. He considered Dante the greatest poet.

Munro's character, like his intellect, was strong. Generally reserved, and sometimes absent-minded, he united dignity and courteousness with a marked simplicity, and a strong antipathy for the false or mean. He had few intimate friends: to them his attachment was extraordinarily strong, as his memorial suggests.
Memorial inscription
Translation

IN MEMORIAM HUG. ANDR. JOHNSTONE MUNRO

LUCRETI INTERPRETIS
HUIUS COLLEGII PER XLI ANNOS SOCII
LINGUAE LATINAE IN ACADEMIA PROFESSORIS
NATUS ELGINI SCOTORUM
ROMAE MORTUUS EST ROMAE SEPULTUS

OBIIT ANNO AETATIS SUAE LXVI
A.D. III KAL. APR. MDCCCLXXXV

ILLE VIR
NOSTRI DECUS ET DOLOR COLLEGII
MAGNA RELIQUIT SUI MONUMENTA
VIM INGENII EXCELLENTEM SEMPER TESTATURA
MAIOREM IPSUM FUISSE DISCANT POSTERI
ERANT ILLI
PRISCA QUAEDAM ORIS ATQUE ANIMI GRAVITAS
VERITATIS STUDIUM INDEFESSUM
IN SUOS AMOR SINGULARIS
SAPIENS FORTIS IUSTUS TEMPERANS
PERFERVIDUM ILLUD SCOTORUM INGENIUM
ITA REPRAESENTABAT
UT CONTRA TURPIA PUGNARET
HONESTA SECTARETUR.



In memory of Hugh Andrew Johnstone Munro, editor of Lucretius, Fellow of the College for forty-one years, and Professor of Latin in the University. He was born at Elgin in Scotland and died in Rome, where he is buried, on 30th March 1885 at the age of sixty-five. He was an ornament of the College, which mourns his loss. He left behind him as his own great memorial works which will ever bear witness to his remarkable genius; but let future generations know that he was more than this. His expression and his ideas had a certain antique gravity. He had an untiring zeal to find the truth. An uncommon friend to his own friends, he was wise, brave, upright, and moderate. He was a model of the passionate Scottish temperament, combating the base and pursuing the truth.
Hugh Andrew Johnstone Munro

Brass located on the north wall of the Ante-Chapel.
Inscription text by James Duff Duff.

Click on the thumbnail for a larger image.