Robert Robson
---
1929-95. Historian.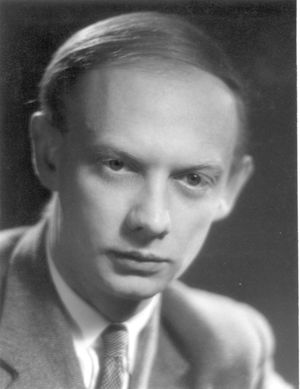 Memorial inscription
Translation

ROBERT ROBSON

HVIVS COLLEGII TVTOR ET PER ANNOS XXXVIII SOCIVS

HOMO IN PRIMIS VERECVNDVS MODESTVS FAMAE INCVRIOSVS INTRA MVROS HORTOSQVE QVIBVS TOTO SE ANIMO DEDIDERAT VITAM LATENTEM DEGERE SATIS HABEBAT DVM SEMPER BENEVOLO LABORE DISCIPVLOS ADIVVARE COLLEGAS AD NOVA PROPERANTES SVFFLAMINARE NITEBATVR CVIVS NE LATERET APVD POSTEROS MEMORIA SOCII SOCIVM OMNIBVS DILECTVM ET SVO TANTVM IVDICIO TITVLIS INDIGNVM HAC TABVLA COMMEMORARI VOLVERVNT

OBIIT A.S. MCMXCV AET. SVAE LXVI




Robert Robson was a Tutor and for thirty-eight years a Fellow of the College. A modest and self-effacing man, with no desire for public recognition, he spent his life within these walls and gardens, to which he was totally devoted, while through kindly effort he acted as a brake on colleagues eager for radical innovation. Lest the memory of this man should be unknown to posterity, the Fellows wished to commemorate with this memorial a Fellow loved by all, who in his own opinion alone was unworthy of commemoration. He died in 1995 at the age of sixty-five.
Robert Robson

Brass located on the north wall of the Ante-Chapel.
Inscription text by Neil Henderson.

Click on the thumbnail for a larger image.