Richard Porson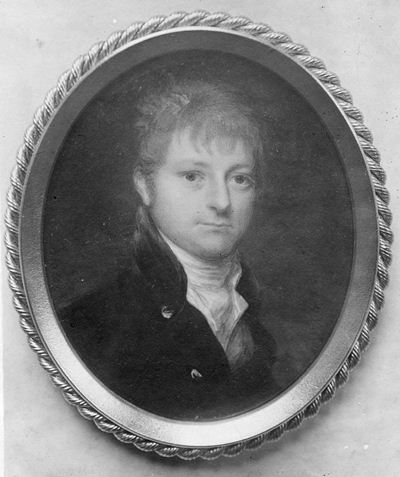 1759-1808. Regius Professor of Greek.
Porson was born at East Ruston, near North Walsham, in Norfolk, the eldest son of Huggin Person, parish clerk. Educated in village schools, he entered Trinity in 1778, as a student of Richard Bentley and Richard Dawes; he became a scholar in 1780, won the Craven university scholarship in 1781, and took his BA in 1782, as third senior prime, obtaining soon afterwards the first Chancellor's Medal for classical studies. The same year he was elected a fellow of Trinity, before receiving his MA in 1785.
In 1792 his fellowship ceased to be tenable by a layman; and Porson decided not to take holy orders. The Master, Thomas Postlethwaite, who had the nomination to one of the two permanent lay fellowships, used his privilege to nominate John Heys, his nephew, so Porson was without means of support. A subscription was, however, got up among his friends to provide an annuity; enough was collected to produce about £100 a year. He accepted it on the condition that he should receive the interest during his lifetime, and that the principal should be returned to the donors at his death. When this occurred, part of the sum was used to found the Porson Prize in 1816 at Cambridge, and remainder was devoted to the foundation of the Porson Scholarship, first awarded in 1855. In 1792 he was elected as Regius Professor of Greek. In 1806 he was appointed principal librarian of the newly-founded London Institution.
His publications were principally on the Greek tragedians, Aristophanes and Athenaeus; he also produced a conjectural reconstruction of the missing Greek text from the Rosetta Stone, which had arrived in England in 1802.
Tombstone inscription
Translation

RICARDUS PORSON A.M.

OBIIT VII. CAL. OCT. MDCCCVIII.

CHANTREY, SCULPTOR
Richard Porson, M.A.,
died on 25th September 1808.
Richard Porson

Buried in the Ante-Chapel.
Bust on the north wall of the Ante-Chapel.