Trinity Engage: Give Knowledge with Cambridge Hub
---

Cambridge Hub is a branch of the national network Student Hubs, which works to transform student social action across the UK,with a focus on using and developing professional skills in the public square. Whether it's international development, social enterprise, the environment or community volunteering that inspires you, the Hub can connect you to the student society, community project or third sector internship that shares your vision.
Current projects include work with the homeless, environmental sustainability, and social enterprise, but there is plenty of scope in other areas too. Cambridge Hub is always looking for ideas for new projects locally, within a college, the University or the wider community, and will help connect your expertise and vision to real situations and needs.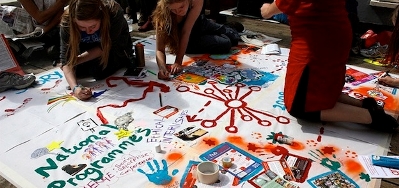 The Hub's vision is of a flourishing community of socially aware and socially active students who make a positive difference at home and abroad during their time at university and in their future careers. Their mission is to inspire those who will be the next generation of leaders to get involved with social action and ensure that the programmes they work on are as sustainable and effective as possible.
Support, training and skills development are on hand to make student action as effective and sustainable as possible. Be part of a dynamic, growing national network.
Start implementing the changes you want to see in the world.
Contact the Co-ordinator for Trinity Engage to explore how to give knowledge with Cambridge Hub.