Alfred Maurice Binnie, FRS
---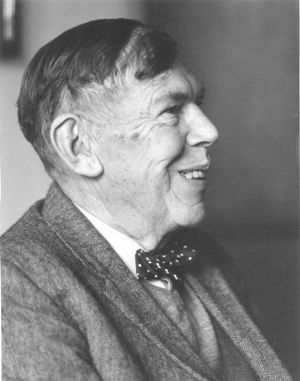 1901-86. Physicist; University Reader Emeritus in Engineering
Binnie was educated at Weymouth College and Queens' College, Cambridge.
After graduating be became a Junior Research Engineer at the Bridge Stress Committee, 1923-25; Demonstrator and Lecturer, Engineering Laboratory, Oxford, 1925-44; Rhodes Travelling Fellow, 1932-33; Lecturer, New College, Oxford, 1933-44.
In 1944 he returned to Cambridge as a Fellow of Trinity and University Lecturer, 1944-54, and Reader in Engineering, 1954-68. He became a Senior Research Fellow at the California Institute of Technology, 1951-52; Scott Visiting Fellow, Ormond College, University of Melbourne, 1966; Visiting Scholar, University of California, Berkeley, 1967-68.
He became a Fellow of the Institution of Mechanical Engineers 1937; a Fellow of the Institution of Civil Engineers in 1947; a Fellow of the Royal Society in 1960, and a Fellow of the Royal Academy of Engineering in 1976.
Memorial inscription
Translation

ALFRED MAURICE BINNIE

COLLEGII REGINARVM ALVMNVS COLLEGIO NOVO APVD OXONIENSES ADSCRIPTVS HVC REDVX SOCIVS LECTOR TVTOR FACTVS AQVARVM VORTICES OBICIBVS OPPOSITIS MIRO ACVMINE PERSCRVTABATVR IDEM ALPIVM PRAERVPTA SVPERARE GAVDEBAT
OBIIT A.S.MCMLXXXVI SVAE AETATIS LXXXVI

Alfred Maurice Binnie was a Scholar of Queens' College. He became a Fellow of New College, Oxford, and then returned to Cambridge as Fellow, Lecturer and Tutor of this College. He investigated the flow of water around obstacles with remarkable acumen. He also loved to conquer Alpine peaks. He died in 1986 at the age of eighty-five.
Alfred Maurice Binnie

Brass located on the north wall of the Ante-Chapel.
Inscription text by Francis Henry Sandbach.

Click on the thumbnail for a larger image.
| | | |
| --- | --- | --- |
| PREVIOUS BRASS | | NEXT BRASS |