Henry Outram Evennett
---
1901-64. Praelector in History,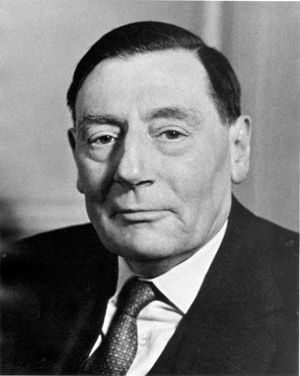 Research Fellow, Lecturer and Tutor. A devout Roman Catholic.
Outram Evennett's seminal book, The Spirit of the Counter-Reformation, was published posthumously by CUP in 1968. This book, based on his Birkbeck Lectures of 1951, represents some twenty years' work on the sources of the Counter-Reformation. Evennett did not live to complete his task, but provided a remarkable synthesis of the vast European literature on this subject. His method was to isolate the special and positive characteristics of the Counter-Reformation and to account for them in relation to the environment in which they developed. This approach is highly original; it sees in the spirit of the Counter-Reformation an attempt not to check but to extend and come to terms with the more individualistic and modern environment in which the Catholic Church found itself. The Jesuits are treated as agents of this change.
Memorial inscription
Translation

M.S. HENRICI OUTRAM EVENNETT

HVIVS COLLEGII PER XXXVIII ANNOS SOCII PER X ANNOS TVTORIS QVI REI MVSICAE OLIM PERSTVDIOSVS TAMEN CVM CLIO FIDEM SERVAVIT DVM HISTORIAM CONCILII TRIDENTINI PENITVS SCRVTATVR
VITAM COLENS VMBRATILEM SVAVITATE SINCERITATE PIETATE IVVENVM PARITER ET SENIORVM ANIMOS SIBI DEVINXIT OBIIT A.S. MCMLXIV AETATIS SVAE LXIV

Sacred to the memory of Henry Outram Evennett, Fellow of the College for thirty-eight years and Tutor for ten years. At one time he devoted his energies to music; but he kept faith with the Muse of History by his detailed research into the Council of Trent. Leading a quiet life, he captivated the minds of young and old alike with his grace, sincerity and piety. He died in 1964 at the age of sixty-three.
Henry Outram Evennett

Brass located on the north wall of the Ante-Chapel.
Memorial text by Dom David Knowles.

Click on the thumbnail for a larger image.