Charles John Hamson
---
1905-87.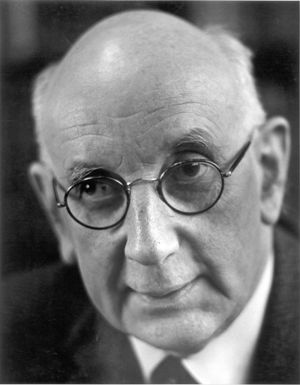 Emeritus Professor of Comparative Law.
Editor of the Cambridge Law Journal from 1955 to 1973 and its Treasurer from 1953 to 1973.
Jack Hamson, a classicist turned lawyer, became a University Assistant Lecturer in Law in 1933 and a Fellow of Trinity in 1934. A Cambridge man to the core, he rendered unremitting and dedicated service to his College, his Faculty and his University for a period of over forty years, interrupted only by wartime.
He received his Army commission in 1940 and was detached for service with the Special Operations Executive; he was sent to Crete to plan clandestine operations and prepare for resistance in the event of a German invasion. He was captured and held as a prisoner of war in Germany from 1941 to 1945.
On his return to Cambridge he became Reader in Comparative Law in 1949, and Professor of Comparative Law from 1955 to 1973, specialising in the comparison of English and French Law. He was elected a Bencher of Gray's Inn in 1956, Treasurer in 1975, and Queen's Counsel also in 1975.
Energetic in the defence of those standards to which he was attached, forceful in personality, he was not a man to shirk controversy. In the cut and thrust of debate, observers were reminded that he was a former captain of the Cambridge fencing team. With the spoken and the written word alike he had an elegant sense of style and a calculated mastery of language. He was a highly efficient administrator. He was ideally equipped to assume the editorship of the Cambridge Law Journal in 1955; and he held the office longer than any incumbent bar one. Simultaneously he acted as Senior Treasurer of the Cambridge University Law Society. He had a zest for life, a sense of purpose, a meticulous dedication and a marked ability to get the best out of people.
He made important contributions to legal education and scholarship. An exceptional gift for lucid exposition placed him among the distinguished teachers of the Cambridge Law School. His services to the study of comparative law, and particularly the laws of England and France, were acknowledged by the award of honorary doctorates by five French universities as well as by his designation as a Chevalier of the Legion d'Honneur. Readers of his celebrated Hamlyn Lectures, Executive Discretion and Judicial Control, recognised in them the work of a discerning and penetrating intellect.
Hamson was the author of Liber in vinculis: or, The Mock Turtle's Adventure (written in captivity 1941-45) (Cambridge: Trinity College, 1989); this is a meditation on his life and career, with particular reference to the Battle of Crete.
Memorial inscription
Translation

CHARLES JOHN HAMSON

IMPERATORIS IVSTINIANI NATVS IN VRBE
IDEM INSVLAE MINOIS PROPVGNATOR IVRIS PERITISSIMVS IVDICVMQVE PRAECEPTOR EVASIT
VITAM VMBRATILEM FORO PRAETVLIT
PROFESSOR IN HAC VNIVERSITATE ELECTVS
IVS PRIVATVM ANGLIAE IVS PVBLICVM GALLIAE
DICTIS MAGIS QVAM SCRIPTIS LVCIDE AC FACETE EXPOSVIT SOCIVS PER LI ANNOS FIDELIS

OBIIT A.S. MCMLXXXVII AETATIS SVAE LXXXII

Born in the city of the Emperor Justinian (i.e. Constantinople), Charles John Hamson fought in defence of Crete, and became a great expert in law and a teacher of judges. He preferred a life of scholarly retirement to the public arena. Elected Professor in this University, he lucidly and wittily expounded English private law and French public law, more through his lectures than through his writings. He was a loyal Fellow for fifty-one years. He died in 1987 aged eighty-one.
Charles John Hamson

Brass located on the north wall of the Ante-Chapel.
Inscription text by Tony Weir.

Click on the thumbnail for a larger image.