Henry Arthur Hollond
---
1884-1974.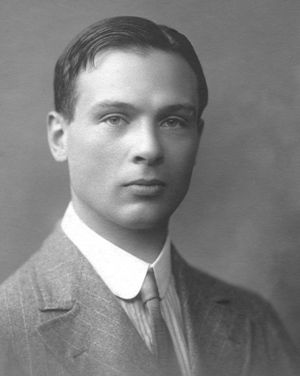 Dean; Vice-Master; Rouse Ball Professor of English Law; Lecturer in Economics.
Harry Hollond came up to Trinity as a Classical scholar, changing to Law after achieving a First in Part I; he then took a double First in Law, and was made a Fellow in 1909 - Trinity's only Law Fellow. He then studied American law at Harvard law School. Returning to England in 1914 he joined the army, and at the end of the war received an OBE and DSO for his service as Deputy Assistant Adjutant-General at the British Headquarters in France.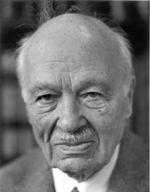 In 1923 he became Secretary of the Statutary Commission, charged with making new statutes for the University, and played a leading part in setting up the system of Faculties.
In 1943 Hollond was elected Rouse Ball Professor of English Law, and in 1951 he became Vice-Master, guiding the College through a period when the Mastership was vacant. From 1945 to 1968 he was Reader in Legal History to the Inns of Court.
Memorial inscription
Translation

HENRY ARTHUR HOLLOND

COLLEGII SOCIVS LECTOR DECANVS VICEMAGISTER
IDEM IN ACADEMIA ROVSE BALL PROFESSOR
IVRA ET HIC ET LONDINII DIV DOCVIT
ACADEMIAE BENE REGENDAE SAEPE PROFVIT
COLLEGAS SENIORES INTER SE CONCILIAVIT
IVNIORES ASSIDVE PROMOVIT
OMNES AMICITIA ET CONSILIO SIBI DEVINXIT
A.S.MCMLXXIV NONAGENARIVS DECESSIT

Henry Arthur Hollond was Fellow, Lecturer, Dean and Vice-Master of the College, and Rouse Ball Professor in the University. He taught Law for a long time both here and in London. He was often of help to the administration of the University. He reconciled his older colleagues when they disagreed, and constantly encouraged the younger Fellows. Everyone felt indebted to him for his friendship and advice. He died in 1974 at the age of ninety.
Henry Arthur Hollond

Brass located on the north wall of the Ante-Chapel.
Memorial text by Patrick William Duff.

Click on the thumbnail for a larger image.