Alan Ker
---
1904-67.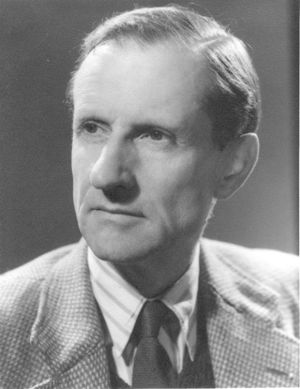 University Lecturer in Classics; Tutor; poet.
Ker contributed articles to the Classical Quarterly and Classical Review on Martial, Statius, Seneca and Claudian; he also published a book of poems.
Memorial inscription
Translation

ALANUS KER

PER XIII ANNOS LECTOR SOCIVSQVE DILECTVS
POETARVM LATINORVM PRAESERTIM STVDIOSVS
ANIMO ALACER PRODIGVS SVI ALIORVM FAVTOR
TVTOR AD METAM OFFICII CVM IAM TENDERET
SVBITA MORTE EREPTVS EST
A.S. MCMLXVII AETATIS SVAE LXIII

Alan Ker was for thirteen years College Lecturer and a much-loved Fellow. He particularly studied the Latin poets. He was keen-witted, unsparing of himself and supportive of others. As he was nearing the end of his term as Tutor he died suddenly at the age of sixty-two, in 1967.
Alan Ker

Brass located on the north wall of the Ante-Chapel.
Inscription text by Francis Henry Sandbach.

Click on the thumbnail for a larger image.