Arthur Harold John Knight
---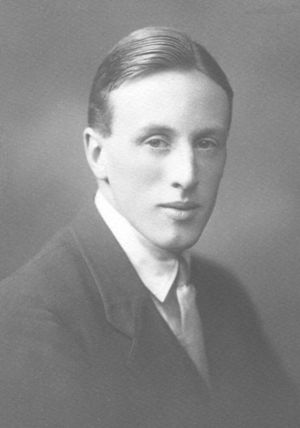 1903-63. Moral Scientist; winner of the Hooper Prize. A member of the Psychological Society.
Published Some Aspects of the Life and Work of Nietzsche, and Particularly of His Connection with Greek Literature and Thought. (CUP, 1933), and books on the German writer and dramatist Georg Büchner and on Heinrich Julius, Duke of Brunswick.

Memorial inscription
Translation

ARTHUR HAROLD JOHN KNIGHT

HVIVS COLLEGII PER XXXII ANNOS SOCIVS
LITTERARVM GERMANICARVM ET SVECANARVM
INTERPRES DOCTVS ET ELOQVENS
VIR TAM CORPORE QVAM MENTE VEGETVS
A.S.MCMLXIII AETATIS SVAE LXI
IN VNDIS ORAE CALEDONIAE QVAM MVLTVM AMAVERAT
MORTE IMMATVRA PEREMPTVS
SOCIETATI DESIDERIVM RELIQVIT



Arthur Harold John Knight was a Fellow of the College for thirty-two years. A scholarly and articulate expositor of German and Swedish literature, he was equally vigorous in mind and body. In 1963, at the age of sixty, he met an untimely death at sea off the coast of his beloved Scotland. He is much missed by the Fellowship.
Arthur Harold John Knight

Brass located on the north wall of the Ante-Chapel.
Inscription text by A.S.F. Gow.

Click on the thumbnail for a larger image.