Robert Mantle Rattenbury
---
1902-70. University Registrary; Classicist and Senior Tutor.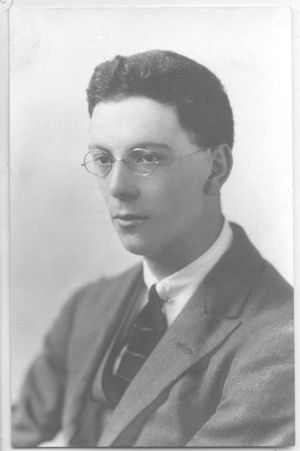 Memorial inscription
Translation

ROBERT MANTLE RATTENBURY

Collegii socius lector tutor, mox Academiae
registrarius, utrique operam prospere nauauit,
collegas modestia et humanitate sibi adiunxit,
quem anno aetatis suae LXIX salutis MCMLXX
otio post labores fruiturum mors necopinata
societati maerenti abstulit.

Fellow, Lecturer and Tutor in the College, then Registrary of the University, Robert Mantle Rattenbury successfully devoted his energies to both institutions. Loved by his colleagues for his modesty and kindness, he died unexpectedly in 1970 at the age of sixty-eight, as he was about to enjoy retirement from his labours. The Society mourned his loss.
Robert Mantle Rattenbury

Brass located on the north wall of the Ante-Chapel.
Inscription text by A.S.F. Gow.

Click on the thumbnail for a larger image.