Humphrey Babington
---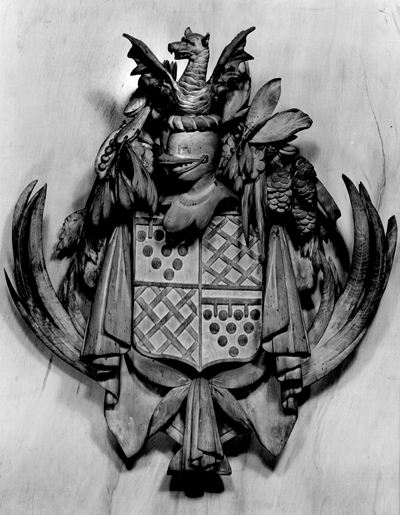 c.1615-91. Vice-Master, theologian.
Humphrey Babington, DD, was Senior Fellow and Rector of Boothby Pagnell (Lincolnshire). With Sir Thomas Sclater he defrayed the cost of completing the building of Nevile's Court. He bequeathed to the library a collection of ancient coins, astronomical, mathematical, and musical instruments and musical books.
Cooper
Tombstone inscription
Translation

D.O.M.

HUMPHREDO BABINGTON S.T.P.

Hujus collij vice m. qui quantus Vir fuerit,
Quam probus eruditus munificus
et (Nobis præsertim) largiter beneficus
in Archivis olim nostris
Interea Lector, apud etiamnum Superstites,
Hic et alibi quæras,
Licet Quos bene merendo fecit Sui memores
Quibus utique desideratissimus obijt.
Ian 4 An. D. 1691. Ætatis 75.

To Almighty God and in memory of Humphrey Babington, D.D., Vice-Master of the College. How great a man he was, how upright, learned, munificent, and abundantly generous (especially to the College) you may learn in time from the College records, and meanwhile from those still living, both here and elsewhere, who remember him with gratitude and greatly mourn his loss. He died on 4th January 1691 at the age of seventy-four.
Humphrey Babington

Buried in the Ante-Chapel.