News from Camberwell
---
After a one-year hiatus, the Trinity in Camberwell Summer Holiday Scheme returned during the final week of July and involved eight adult leaders drawn from the College and Camberwell and twenty 11-14-year-olds from Camberwell and Peckham. For three of the five days, the adult leaders researched, planned, and led trips from Trinity College Centre to a range of sights and activities in London. These sights and activities included a trip to an urban beach on the South Bank, visits to aquariums and museums, a ride on London's first cable car, swimming, bowling, and the cinema. The other two days of the Holiday Scheme were taken up with pre-planned visits to Thorpe Theme Park and Brighton.

It is impossible to tell who benefitted most from the experience. The sight of excited children from south London being whisked away from the Centre at 9 o'clock was matched by the sight of happy and exhausted members of the College wishing the youngsters farewell at 5 o'clock in the evening. Over a well-earned meal, the adult leaders recounted and reflected upon the events of the day. The end of the week was marked by overwhelmingly positive feedback from the children, all of whom wanted more time with their adoptive older siblings (as they had become).

As always, the leadership of the clergy team at St George's Camberwell remained vital for the success of the Scheme. The Vicar and Warden of the Centre, Nicholas Elder, was tireless in his logistical support of the volunteers and constant enthusiasm. The assistant clergy gave moral and practical support, especially in the guise of food and drink, and so thanks also goes to Marie Johns. It is only as a result of their knowledge of the parish and wider community that we from the College can arrive with any real hope of interacting meaningfully with those whom the Scheme is designed to serve. Furthermore, I am pleased that Eric Lowe, a second-year undergraduate, has agreed to take up the role of Student Representative for Trinity in Camberwell, a role which highlights the value and worth of the Scheme to other Trinity students.

Numerous people within College deserve recognition for their invaluable contribution to the work of Trinity in Camberwell. The Committee is fantastic and ably chaired by Grae Worster. Further thanks must go to Janet Windle and the Friends of Trinity in Camberwell, who are all active in raising funds and showing hospitality, and the annual Christmas in Camberwell remains a popular and successful event within the College. And, of course, we would all wish to express our thanks to the new Master, Greg Winter, for his encouragement and support.

Paul Dominiak, Chaplain
Summer Holiday Scheme

Support community work in south London and lead a week's worth of activities for young people (11-13 years old) from 3 to 10 August 2014. Accommodation and food are provided, and evenings are free. Contact Andrew Bowyer for further information.
Our Olympic legacy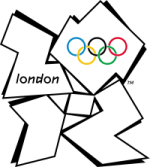 One of the benefits of the Alumni Appeal has been the way it has enabled us to gain funding from other sources, so that one pound given to the Appeal can bring in five or ten times that amount. The latest example of this was when we were awarded £30,000 from the Olympic Legacy Fund to redevelop the Centre Play Area and make it suitable for all ages and types of user. £5000 from the Alumni Appeal and a further £5000 from the Garfield Weston Foundation will complete the scheme.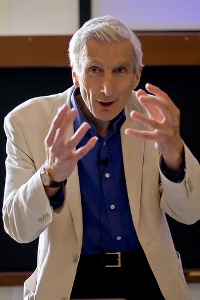 Farewell to Lord Rees

We are sad to have said farewell to our retiring Chairman Lord Rees, and we thank him for his years of enthusiastic support for the charity, and his wise and friendly counsel.
A link with the past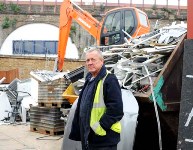 We were surprised to be contacted recently by a local scrap metal dealer, Paul Glynn of Glynn's Metal Recycling in Wellfit Street, Lambeth, to say that he had bought a brass plaque which referred to Trinity College. It turned out to be a commemoration of the opening of the original Victorian Mission in Camberwell. The plaque had been donated to St George's Church (in its original location in Wells Way, Camberwell) by Trinity College in 1895 to commemorate the work of the Revd John Tetley Rowe. It went missing when the church was rebuilt in nearby Coleman Road in 1982. We have now gratefully purchased the item, for which, after cleaning, we will find a suitably prominent location in the church.
Trinity in Camberwell, Registered Charity Number 279447