Benjamin Chapman Browne
---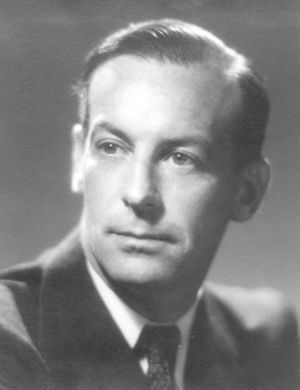 1911–68. Praelector in Experimental Geophysics (1947–68) and Head of the Department of Geodesy and Geophysics, University of Cambridge


Born in Newcastle-upon-Tyne, the son of Sir Benjamin Chapman Browne, an engineer and shipbuilder, Browne was educated at Harrow School and Pembroke College, Cambridge. He became a Fellow of Trinity in 1947 and remained here until his death.
He worked on the measurement of accelerations in submarines and their second order effect on the observed value of gravity. He was the originator of the "Browne Correction".
His son was also named Benjamin Chapman Browne, and was an undergraduate at Trinity, matriculating in 1972.
Memorial inscription
Translation

BENJAMIN CHAPMAN BROWNE

COLLEGII HVIVS SOCIVS ET IN ACADEMIA LECTOR CONVIVA HILARIS ET BENEVOLVS MVLTA AD TERRAS EXTERNAS MVLTA SVB IPSIS MARIBVS ITINERA FECIT VT VIS ILLA MELIVS COMPREHENDERETVR QVA ORBIS TERRAE CORPORA AD SE ADTRAHIT. DECESSIT ANNO SALVTIS MCMLXVIII AETATIS SVAE LVIII



Benjamin Chapman Browne, Fellow of the College and Lecturer in the University, was a cheerful companion and a man full of kindness. He made many trips abroad, and many under the sea itself, the better to understand that gravitational force by which the earth attracts matter. He died in 1968 at the age of fifty-seven.
Benjamin Chapman Browne

Brass located on the north wall of the Ante-Chapel.
Inscription text by Francis Henry Sandbach.

Click on the thumbnail for a larger image.