Arthur Cayley
---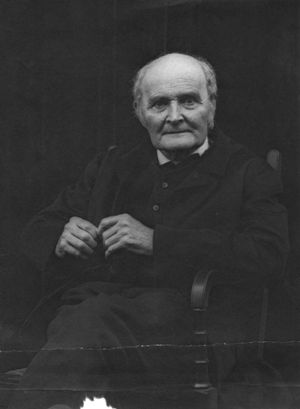 1821-1895. Mathematician; Sadleirian Professor; High Sheriff of Denbigh.
After attending a private school at Blackheath, Cayley entered the senior department of King's College, London, at the unusually young age of fourteen. He consistently gained school prizes and in his final year won the chemistry prize in competition with specialist science students. He came up to Trinity at the unusually early age of seventeen. He excelled in several languages as well as mathematics: he graduated as Senior Wrangler and won a first Smith's prize. He held a fellowship for four years, during which he prepared 28 submissions to the Mathematical Journal.
In 1846 Cayley entered Lincoln's Inn and was called to the bar three years later. During this period he maintained his research in mathematics. In 1852 he was elected to the Royal Society and after only one year was proposed for a royal medal. Charles Darwin won one that year, but Cayley was awarded the medal in 1859. He worked as a lawyer for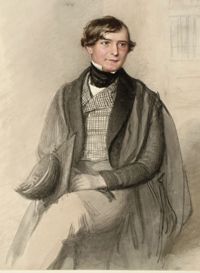 fourteen years. before returning to Cambridge as Sadleirian Professor, aged only forty-two.
Cayley was the first to define the concept of a group in the modern way - as a set with a binary operation satisfying certain laws.
In 1872 he was made an honorary fellow of Trinity, and three years later an ordinary fellow. He published his only book, a Treatise on Elliptic Functions, in 1876. Cayley was Britain's outstanding pure mathematician of the nineteenth century. An algebraist, analyst, and geometer, he was able to link these vast domains of study. More than fifty concepts and theorems of mathematics bear his name. By the end of his life he was revered by mathematicians the world over. He had published almost one thousand mathematical papers. Shoals of academic honours came his way. In addition to the Copley medal (1882) he was awarded the honorary degree of ScD at Cambridge (1887) and made a member of the French Légion d'honneur.
Memorial inscription
Translation

ARTHURUS CAYLEY,

COLLEGII NOSTRI ET ACADEMIAE DECUS SIMPLEX VERECUNDUS AMABILIS AD CONSILIA PRUDENS INTER MATHEMATICOS ITA SINGULARIS UT ETIAM PERITISSIMIS NOVAS SCIENTIAE REGIONES PATEFECERIT.

NATUS A.D.XVII KAL.SEPT. A.S.MDCCCXXI
OBIIT A.D.VII KAL.FEB. A.S.MDCCCXCV.

Arthur Cayley, glory of the College and of the University, was a straightforward, modest and lovable man, prudent in counsel. He was such an exceptional mathematician that he uncovered areas of study which were new to even the greatest scholars. He was born on 16th August 1821 and died on 26th January 1895.
Arthur Cayley

Brass located on the north wall of the Ante-Chapel.
Inscription text by Montagu Butler.

Click on the thumbnail for a larger image.