William Lynnet
---
Died 1727.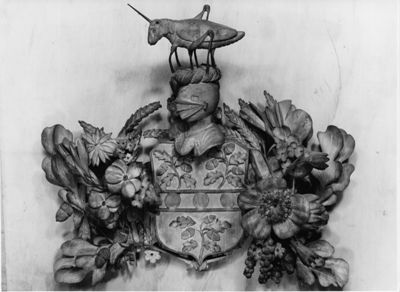 William Lynnet[t], DD, was Senior Fellow and then Vice-Master; formerly from St John's and Trinity Hall; Auditor and Registrar of Trinity, 1717. He bequeathed leasehold estates in Cambridge to Trinity, and gave a good collection of books to the library.
Cooper
Tombstone inscription
Translation

Sub hoc marmore Conduntur
Reliquiae Gulielmi Lynnet S.T.P.
Et dignissimi hujusce Collegii Vicemagistri

Ah quantillum quanti Viri!
Qui per seriem LX annorum
Quos intra Collegium vixit
Perfectam innocuæ Comitatis normam
Severum rigidæ Virtutis specimen
Summum primævæ Pietatis exemplar
Per varios periclitantis Ecclesiæ casus
Sese omnibus exhibuit.
Hisce etiam eximiis animi dotibus
Ornamento fuerunt
Prudentia in rebus obeundis prompta
Modestia rara et pæne singularis
Scientia tum artium tum linguarum pæne unica
Eloquentia nervosa, mascula, et Collegio digna
Liberalitas diffusa, et vere christiana.

Tanto gratiarum viatico instructus
Maturam cælis reddidit animam
Ut vita frueretur hisce digna
Nempe immortali
Obiit Jan 20 ætatis suæ anno ____ Anno Dom 1699

Under this marble are buried the remains of William Lynnet, D.D., a most worthy Vice-Master of the College.

Ah! How little remains of such a great man! During the sixty years of his residence in the College he showed him-self to all to be a perfect paragon of blameless companionship, a severe model of strict virtue, and, throughout the varying fortunes of a Church in danger, a notable example of antique piety. These excellent endowments were adorned by his ready prudence in business; his uncommon, almost unique, modesty; his virtually unequalled knowledge of sciences and languages; his faculty for vigorous and virile eloquence, which was worthy of the College; and his widespread and truly Christian generosity.

After a full life his soul returned to heaven with such a provision of good works saved up that it will surely enjoy the immortal life it deserves.

He died on 20th January 1699 at the age of [77].
William Lynnet

Buried in the Ante-Chapel.