Samuel Hawkes
---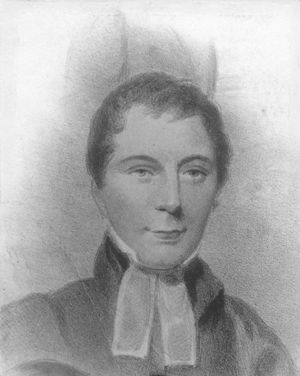 1794-1829. Fellow, mathematician. Published A sketch of the principles of the differential calculus (1823).
Memorial inscription
Translation

M S SAMVELIS HAWKES A M

HVJVS COLLEGII NVPER SOCII

MORTVVS EST ANTIGVÆ IN INDIA OCCIDENTALI MARTIS XI MDCCCXXIX ÆT XXXV
Sacred to the memory of Samuel Hawkes, M.A., recently a Fellow of the College, who died in Antigua in the West Indies on 11th March 1829 at the age of thirty-four.
Samuel Hawkes

Sculpture located in the Vestry.