Sir Richard Claverhouse Jebb, OM, FBA
---
1841-1905. Regius Professor of Greek and University Orator; politician.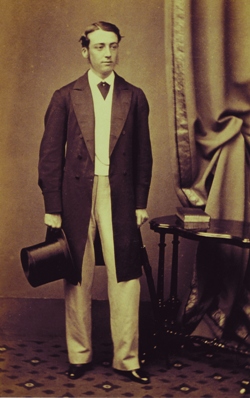 Sir Richard Claverhouse Jebb, OM, FBA, was born in Dundee, Scotland. His father was a well-known barrister, and his grandfather a judge. His sister was the social reformer Eglantyne Louisa Jebb, founder of the Home Arts and Industries Association; his niece, Eglantyne's daughter Eglantyne Jebb, co-founded the Save the Children Fund and wrote the Declaration of the Rights of the Child.
He was educated at Charterhouse School and at Trinity, where he won the Porson and Craven scholarships; he was senior Classic in 1862, and became Fellow and Tutor in 1863. From 1869 to 1875 he was public Orator of the University; Professor of Greek at Glasgow from 1875 to 1889, and Regius Professor of Greek at Cambridge from 1889 until his death. His successor was Henry Jackson. He was elected a Fellow of the British Academy in 1902.
In 1891 he was elected Member of Parliament for Cambridge University; he was knighted in 1900. Jebb was acknowledged to be one of the most brilliant classical scholars of his time, a humanist, and an unsurpassed translator from and into the classical languages. A collected volume, Translations into Greek and Latin, appeared in 1873. He received many honorary degrees from European and American universities, and in 1905 was made a member of the Order of Merit.
Jebb's most important publications are: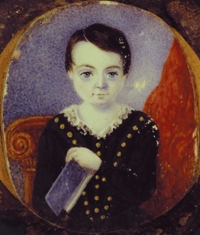 The Characters of Theophrastus (1870), text, introduction, English translation and commentary (re-edited by J.E. Sandys, 1909);
The Attic Orators from Antiphon to Isaeus (2nd ed., I893), with companion volume, Selections from the Attic Orators (2nd ed, 1888);
Bentley (1882);
Sophocles (3rd ed., 1893) the seven plays, text, English translation and notes, the promised edition of the fragments being prevented by his death;
Bacchylides (1905), text, translation, and notes;
Homer (3rd ed., 1888), an introduction to the Iliad and Odyssey;
Modern Greece (1901);
The Growth and Influence of Classical Greek Poetry (1893).
Jebb's translation of the Rhetorica of Aristotle was published posthumously under the editorship of J.E. Sandys (1909). A selection from his Essays and Addresses, and a subsequent volume, Life and Letters of Sir Richard Claverhouse Jebb (with critical introduction by A.W. Verrall) were published by his widow in 1907; see also an appreciative notice by Sandys, History of Classical Scholarship, iii. (1908).
He is buried at the Parish of the Ascension burial ground in Cambridge. The Archives and Special Collections at Amherst College holds a collection of his papers.
Memorial inscription
Translation

RICARDO CLAVERHOUSE JEBB EQ.AUR.

O.M., LITT.D. HUIUS COLLEGII SOCIO OLIM TUTORI
LINGUAE GRAECAE PER XVI ANNOS PROFESSOR REGIO ACADEMIAE SUFFRAGIIS IN SEN. BRIT. QUATER ELECTO

LITTERARUM ET HUMANITATIS ORNAMENTO ET VINDICI SOPHOCLIS SUI INTERPRETI EXQUISITISSIMO

IN CURIA ET CONTIONIBUS ELOQUENTI AD VARIA VITAE MUNERA VEL ACADEMICA VEL CIVILIA UNICE IDONEO

HANC TABULAM DICAVIT COLLEGIUM CARITATIS
DESIDERII ADMIRATIONIS TESTIMONIUM

NAT. A.D.VI KAL.SEPT. A.S.MDCCCXLI.
OB.A.D.III ID.DEC. A.S.MCMV




Sir Richard Claverhouse Jebb, O.M., Litt.D., was Fellow and sometime Tutor of the College, and Regius Professor of Greek for sixteen years; he was four times elected Member of Parliament for the University. He adorned and championed the world of letters and culture, and wrote a graceful commentary on his beloved Sophocles. An eloquent speaker in Parliament and at meetings, he was uniquely suited to the various academic and public duties of his life. The College dedicated this inscription to him as a memorial of its love, regret and admiration. He was born on 27th August 1841 and died on 11th December 1905.
Richard Claverhouse Jebb

Brass located on the north wall of the Ante-Chapel.
Inscription text by Montagu Butler.

Click on the thumbnail for a larger image.