Arthur John Terence Dibben Wisdom
---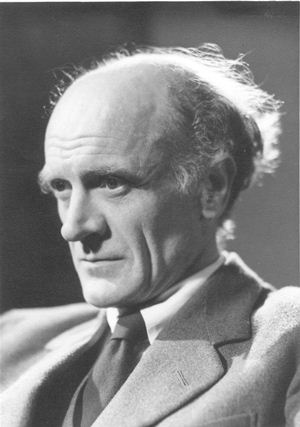 1904-93. Professor of Philosophy.
John Wisdom was the youngest of the six children of a Church of England clergyman. In 1909, after four years in parishes in Devon and Cornwall, the family settled in the rectory of Hartest, Bury St Edmunds. He was educated at Aldeburgh Lodge School and, briefly, at Monkton Combe School, Somerset. In 1921 he became a member of Fitzwilliam House, Cambridge (later Fitzwilliam College). At Cambridge he read moral sciences and attended lectures by Moore, Broad, and McTaggart. After graduating he was employed by the National Institute of Industrial Psychology. In 1929 he was appointed lecturer at the University of St Andrews, in the department of logic and metaphysics under G.F. Stout.


Wisdom's early publications, from 1931 to 1934, established his reputation as an exponent of the theory of philosophical analysis associated with Russell, Moore, and Wittgenstein's Tractatus. Problems of Mind and Matter (1934) offers an introduction to the method of analysis, with critical discussions of Moore, Broad, and Stout. In 1934 Wisdom was appointed lecturer in moral sciences at Cambridge, leading to a fellowship at Trinity. He was impressed by Wittgenstein's critique of both traditional metaphysics and current analytic philosophy, and started to publish papers with acknowledgements to Wittgenstein, whom he followed as Professor of Philosophy in 1952. In 1968 Wisdom resigned his Cambridge chair to become distinguished professor at the University of Oregon. On retirement in 1972 he moved to 154 Stanley Road, Cambridge, an appropriately unpretentious house next to common land for his horse. In 1978 he was elected honorary fellow of Fitzwilliam College.
Memorial inscription
Translation

ARTHVR JOHN TERENCE DIBBEN WISDOM

COLLEGII SOCIVS IN VNIVERSITATE PHILOSOPHIAE PROFESSOR
QVA ERAT IPSE SAPIENTIA
SCRIPTIS ET PRAESERTIM SERMONIBVS LEPIDISSIMIS PHILOSOPHORVM ERRORES DELENIEBAT POTIVS QVAM REFVTABAT IDEM RVRIS AMATOR EQVESTRISQVE VENATOR DEDITISSIMVS
DECESSIT A.S. MCMXCIII AETATIS SVAE XC



Arthur John Terence Dibben Wisdom was a Fellow of this College and University Professor of Philosophy. Such was his wisdom that by his writings and especially by his charming conversation he would smooth away rather than refute the errors of other philosophers. A lover of the countryside and of riding, he was a keen huntsman. He died in 1993 at the age of eighty-nine.
Arthur John Terence Dibben Wisdom

Brass located on the south wall of the Ante-Chapel.
Inscription text by Neil Henderson.

Click on the thumbnail for a larger image.
| | | |
| --- | --- | --- |
| PREVIOUS BRASS | | NEXT BRASS |